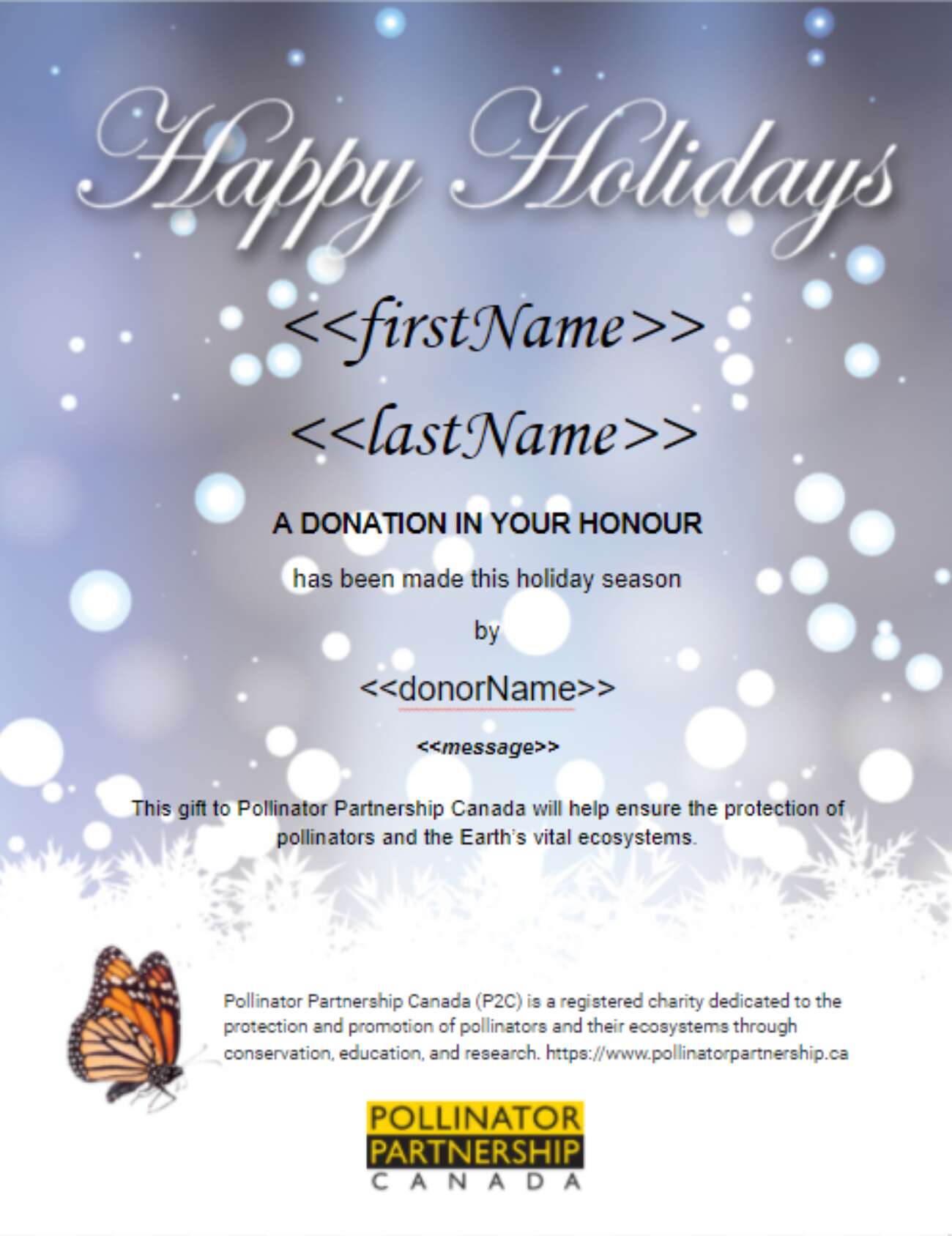 Give a gift in honor of a loved one this holiday season and we will email you this personalized Happy Holidays Certificate. We will ensure your gift goes where it's needed most - helping pollinators and their vital ecosystems.
Make your tax-deductible donation of $25 or more today to receive a Happy Holidays Certificate.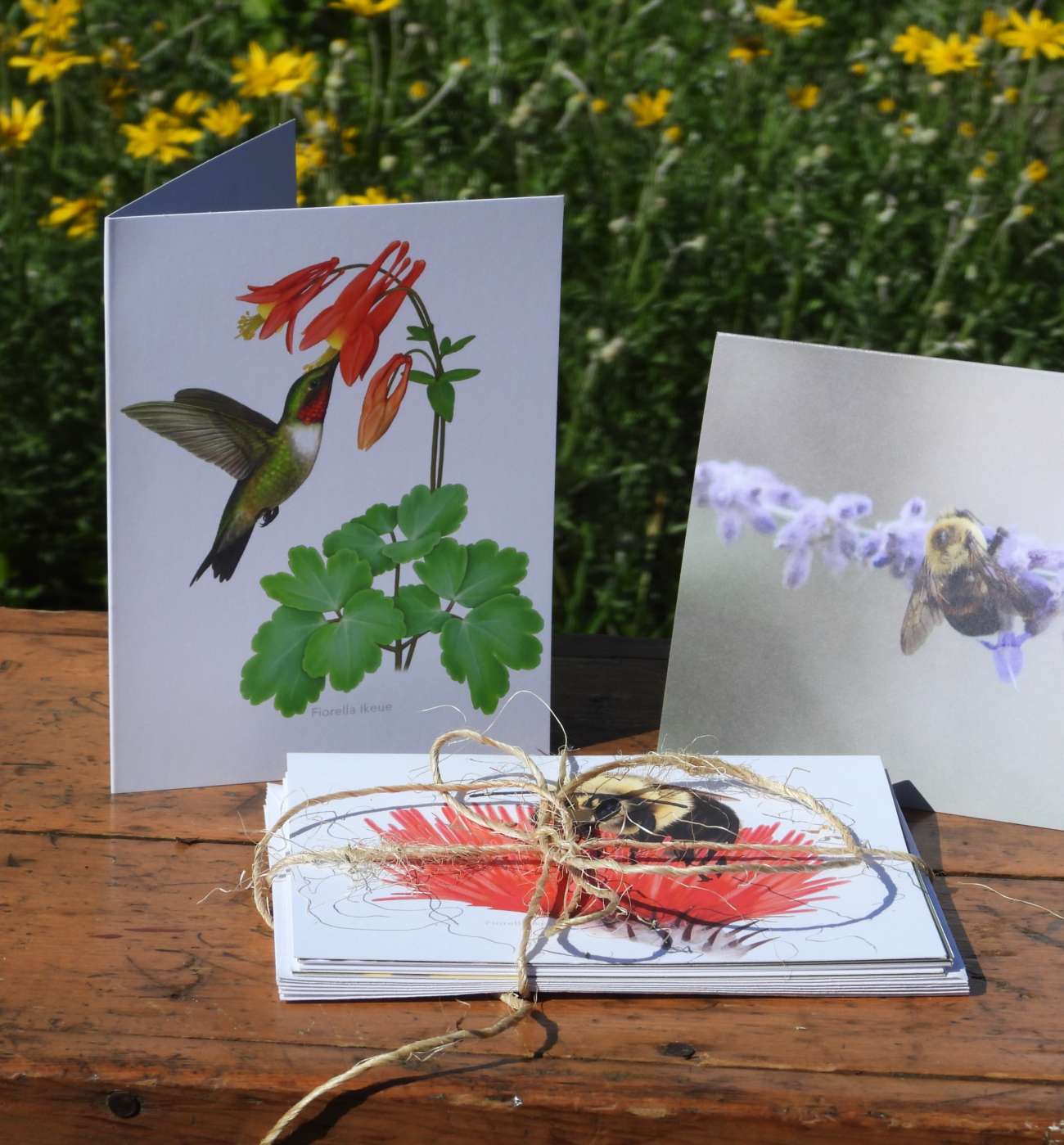 Pair your gifts with our beautiful pollinator greeting cards! Our greeting cards are perfect for spreading holiday cheer to family and friends, especially in a time when we're all a little more isolated than usual. As a thank you for your gift of $25 or more that will help protect Canada's pollinators, we will send you an assortment of six blank cards featuring beautiful pollinator artwork and photography.