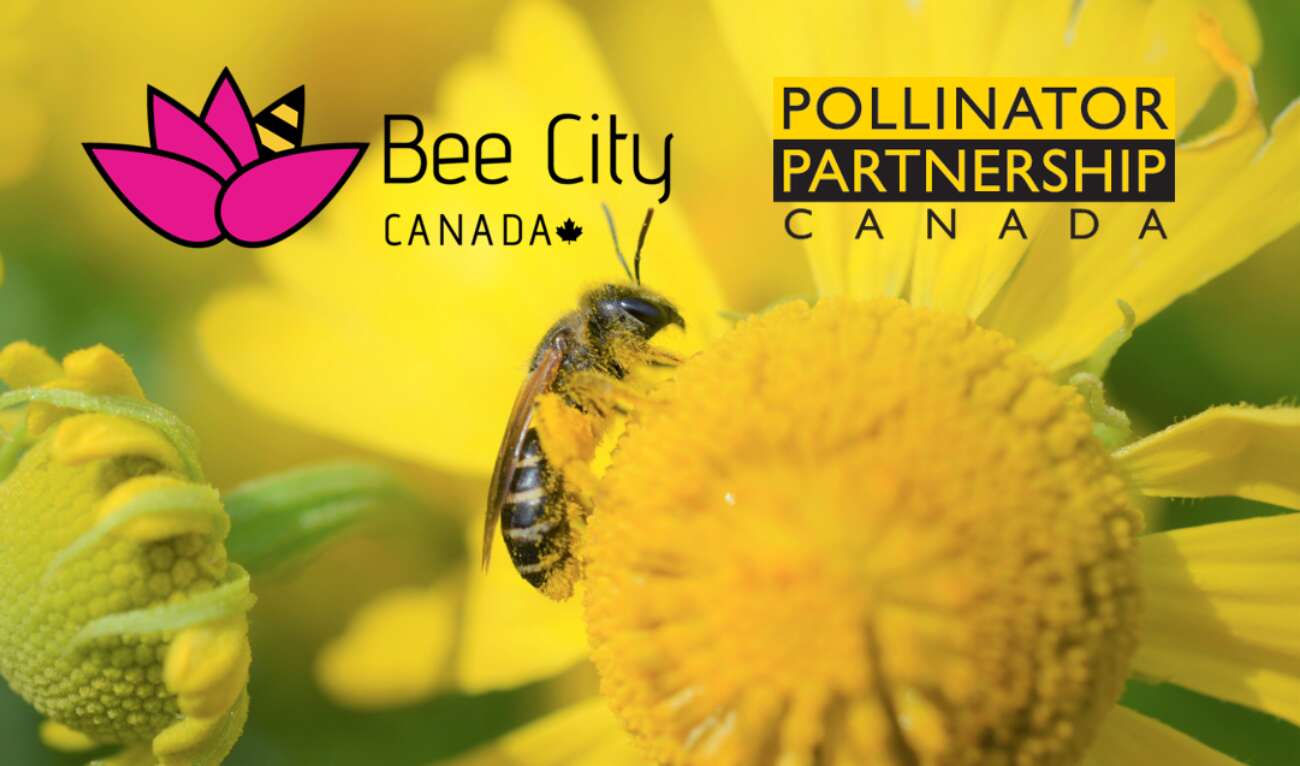 The Bee City Canada program is a set of commitments, defined in a resolution and adopted by member municipalities and First Nations, that guides communities to create pollinator habitat.
By becoming a designated Bee City, Bee School, Bee City Campus or Bee City Partner, members join a community of practitioners whose pollinator conservation efforts are recognized and championed.
Bee City Canada's story began in 2015, when founder Shelly Candel was inspired by a similar initiative in the US founded on the idea that cities can become champions for pollinators. The promise of a Bee City designation for achieving positive change was quickly recognized and, in March 2016, Toronto City Council voted unanimously to become the first Bee City in Canada. There are now 45 Bee Cities, 24 Bee Partners, 36 Bee Schools, and 13 Bee Campuses, and these numbers are growing as more communities and groups join the movement every week.
Since 2015, Bee City Canada has grown from an inspired idea into a large community. Now, the opportunity to turn this program into a national movement for municipal leadership in pollinator conservation has led it to a new home with Pollinator Partnership Canada.
Pollinator Partnership Canada is delighted to incorporate Bee City Canada as a signature program. Building on a solid foundation, this change will allow us to deepen our work with municipalities and land managers, and foster a Canadian network of municipal expertise in pollinator conservation.

Want your hometown to be our next Bee City? Visit the City, School, Campus or Partner program pages for more information.