Your support helps us help pollinators! Pollinator Partnership Canada is a registered Canadian charity that works to enhance pollinator habitat, encourages research and policy actions that help protect pollinators, and provides outreach and education materials throughout Canada.
Support Pollinators Through Crypto
Add our Greeting Cards to Your Donation
Our pollinator greeting cards are perfect for spreading cheer to family and friends, especially in a time when we're all a little more isolated than usual. Add our Greeting Cards to your donation of $25 or more by clicking on the button below. We will send you an assortment of six blank cards featuring beautiful artwork by Fiorella Ikeue and photography by Anthony Colangelo.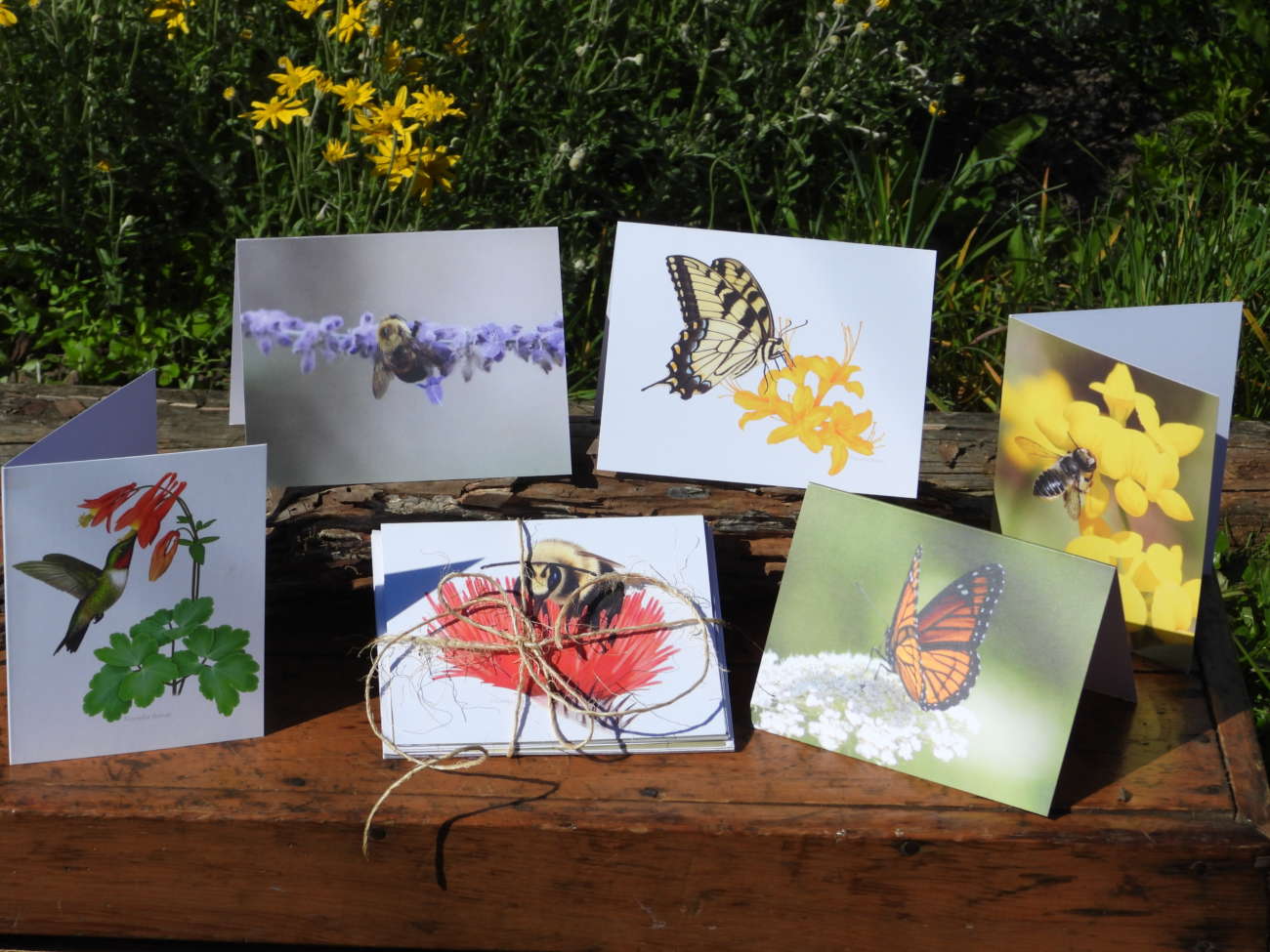 Donate Through Our Retail Partners
Our generous donors and their customers support pollinators and the work we do in creative ways! Click on the logos below to learn about their products with a purpose.
Thank you for your support!
Charitable Registration # 84169 5174 RR0001