Pollinator Steward Certification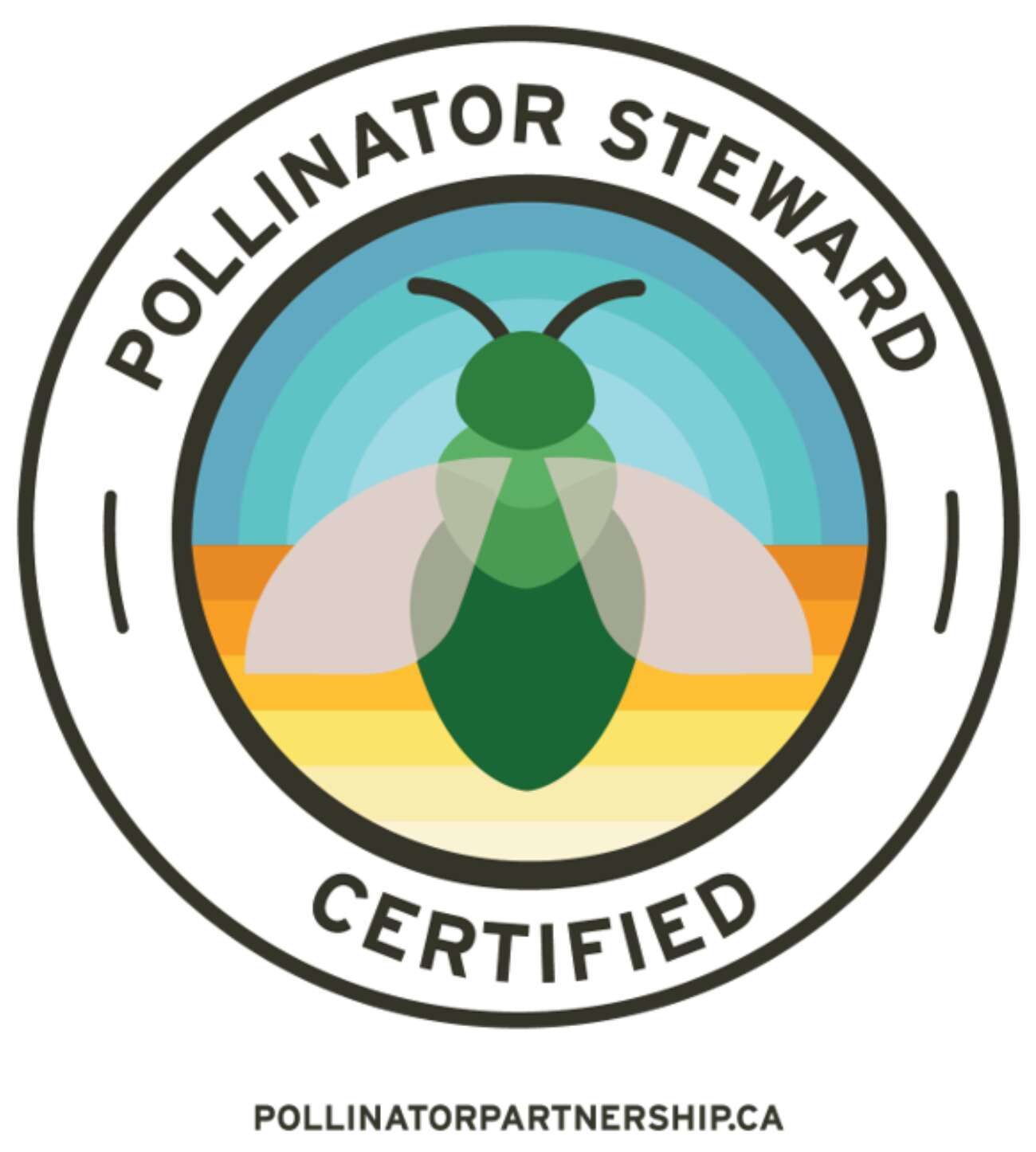 This unique certification program is offered only by Pollinator Partnership, the largest non-profit organization dedicated solely to the protection of pollinators and their habitat. Pollinator Partnership has been at the forefront of pollinator research, education and habitat improvement for over 20 years. Certification as a Pollinator Steward demonstrates that you have a science-based understanding of pollinators and gives you the practical know-how to help them. Certification also shows that you have used your knowledge to create habitat and educate others.
Certification requires two steps:
Completion of training modules taken in person, online, or in a hybrid setting. Once complete, a short learning form must be filled out to share training takeaways.
Completion of 1 habitat creation action and 1 outreach and education action. A similar short form must be filled out to show proof of actions taken.
Proof of completion is collected through short forms, to be filled out and sent to stewards@pollinator.org.
The first National Pollinator Stewardship Certification online training modules will begin across Canada starting February 23, 2022.

When: Wednesdays 7pm ET/4pm PT, bi-weekly, February 23-May 25 (8 modules)

Where: Online

How much: Pollinator Steward Certification is offered on a donation model, and there is no minimum required to participate. Suggested donation of $200 per certified steward.

To sign up for the 2022 program, please register using the link below.
Once registered, please visit the link below to donate to the Pollinator Steward Certification training program.

A certification program for farmers, land managers, individuals, communities, and organizations
Training
The training component of Certification involves in person learning, online modules, or a hybrid. Training is flexible and can meet the needs and interests of different groups. To achieve certification, participants must demonstrate understanding of the following components, which comprise approximately 10 hours of training with additional discussion/question periods. Only Pollinator Partnership Canada can award the P2C Pollinator Steward Certification.
Training must include:
Pollinator Basics: pollination ecology, information on main pollinators, focus on bees (managed and native), conservation issues, habitat needs, how to help
Indigenous Perspectives: Indigenous knowledge, history, culture, relationships and considerations in your region
Selecting Plants for Pollinators: information on coevolution, and consideration of local environment, history, habitat and native plants
Habitat enhancement techniques: options from preservation, enhancement, and maintaining habitat for pollinators with practical details. This section can include several modules on creating and maintaining specific habitat types (eg, meadows, wetlands, hedgerows, urban etc)
Identifying and Monitoring Pollinators: how to tell bees, flies, and wasps apart, some of the main bee groups, and how to monitoring pollinator populations formally and informally
Outreach and Education: learn options for spreading your knowledge and inspiring others
The following components are recommended:

Planning, budgeting, barriers, and implementation
In-depth exploration of other pollinator groups (eg butterflies, beetles)
Artificial pollinator nesting habitat (bee houses)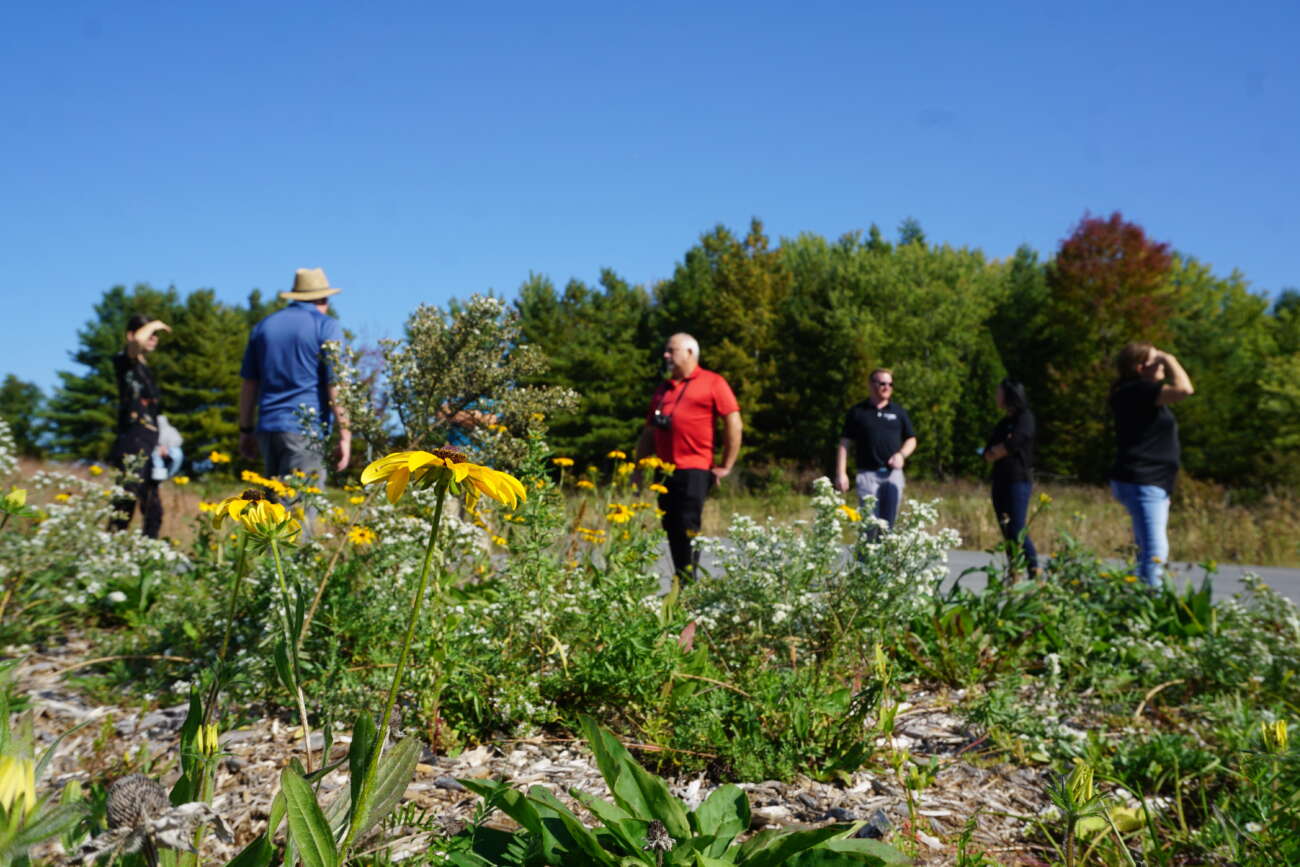 Follow-up
In order to receive Pollinator Steward Certification and the ability to use the stamp, follow up activities are required within 6 months of completion of the training modules (up to one year will be considered if activities are dependent on season). Follow up activities are in two categories: 1. Habitat and 2. Education/Outreach. To be certified, demonstration of at least one activity from each category is required. Existing activities (initiated before the workshop) are eligible on a case-by-case basis in consultation with Pollinator Partnership Canada or a designated representative.
Examples of eligible enhancement activities include:
Habitat Actions

Outreach Actions

Creation of pollinator habitat; any size, any
location

Creating and disseminating pollinator and garden signage

Removal of invasive plant species

Connecting with other community members and schools to spread pollinator education


Alteration of management practices to promote pollinator health

Art/science outreach through crafts and installations

Previous Pollinator Steward Certification Training Sessions
A training specific to the ecological context of British Columbia was conducted through the Island Pollinator Initiative. If you live in this region or are simply interested in what a training can look like, click here to access the online modules from this session.

Once complete, reach out to stewards@pollinator.org, and we will send you the follow-up forms to complete to get you on your way to certification.
Customized Pollinator Steward Certification Training Session!
Interested in an organizational or community-wide certification training?
Pollinator Partnership Canada staff can organize and conduct virtual or in-person training (on hold during COVID19) for your group. Cost is dependent on amount of logistics P2C is required to carry out (new content required, venue, local expert speakers, site visit etc).
Please contact stewards@pollinator.org with any questions, or to discuss developing a training session or hosting a workshop for your group.
Use of the Pollinator Steward Certification Logo
Once participants have completed the workshop and P2C has confirmed the Habitat and Education criteria have been met, the Steward will receive a high-resolution Pollinator Steward logo. This logo can only be used by the individual that was certified. The certified individual can not transfer the stamp or certification to anyone else, nor are they able to certify other individuals. The Pollinator Steward Certification (and logo) show that the individual has a science and lifecycle based understanding of pollinator needs, and understands habitat creation according to those principles. For example, the certified individual can include the logo on correspondence, email signatures, resumes, and on social media. Contact us if you are interested in certification for an organization.