Pollinator Steward Certification
A certification program for land managers, communities, and organizations.
This unique certification program is offered only by Pollinator Partnership. Pollinator Partnership has been at the forefront of pollinator research, education and habitat improvement for over 20 years. Certification as a Pollinator Steward demonstrates that you have a science-based understanding of pollinators and gives you the practical know-how to help them. Certification also shows that you have used your knowledge to create habitat and educate others.
Two components must be completed for the Pollinator Steward Certification and to use the stamp: 1. Workshop, and 2. Follow up.
1. WORKSHOP
A 2-day workshop provided by Pollinator Partnership staff and partners, or designated representatives. Workshops must include the following components labelled 'Mandatory' (M). Talks must be made by leaders in the field in the local community or brought in for the workshop. Local restoration techniques ideally are taught by local experts. Removal of components only with approval from P2C. If the workshop is being led by anyone other than P2C staff, full approval must be obtained by P2C prior to initiating the workshop. Only P2C can award the Pollinator Steward certification.
Workshop components: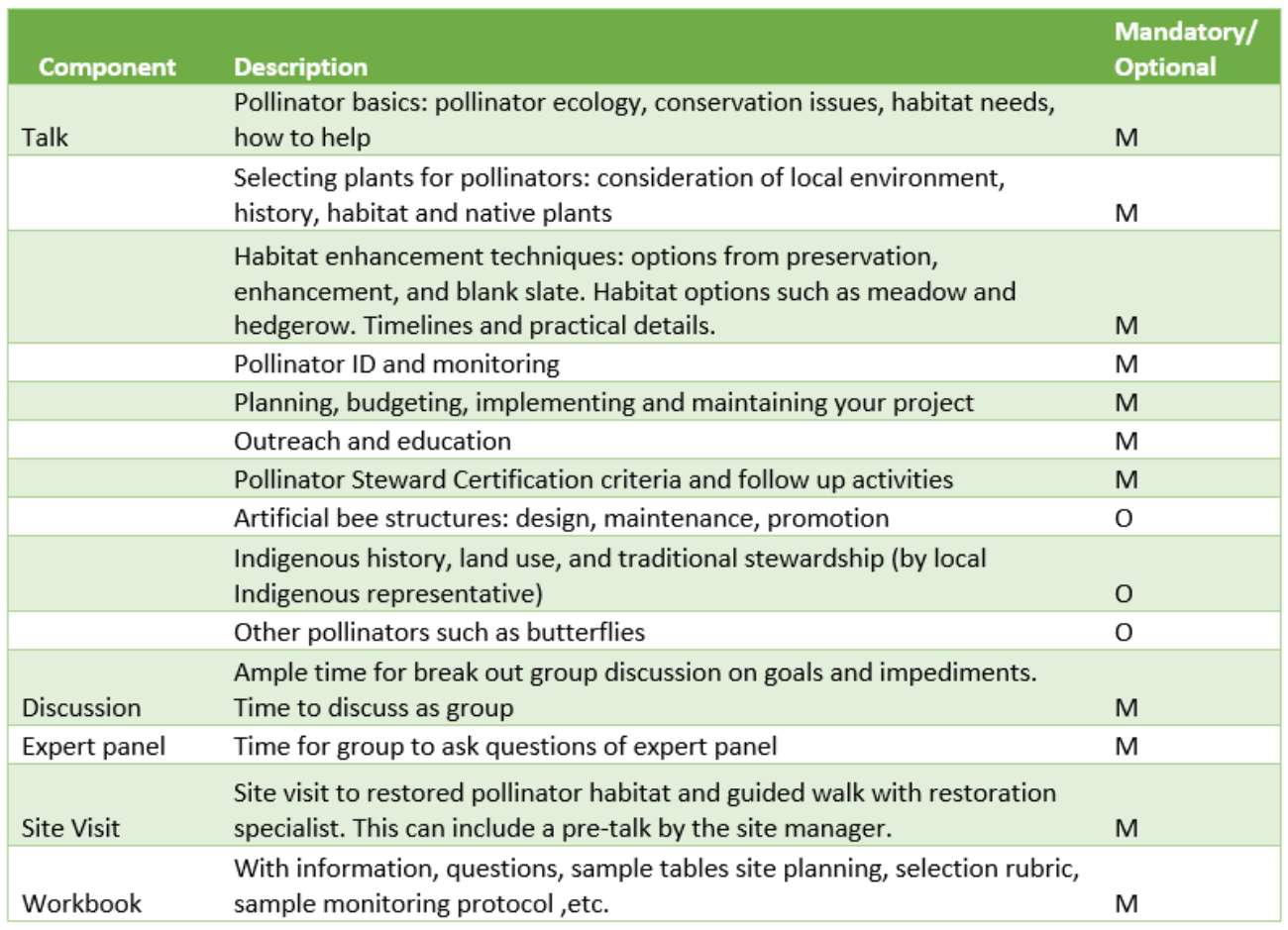 2. FOLLOW-UP
In order to receive Pollinator Steward Certification and the ability to use the stamp, follow up activities are required within 6 months upon completion of the workshop. Follow up activities are in two categories: 1. Habitat and 2. Education/Outreach. To be certified, demonstration of at least one activity from each category is required. Existing activities (initiated before the workshop) are eligible on a case-by-case basis in consultation with Pollinator Partnership or the designated representative.
Examples of eligible pollinator enhancement activities: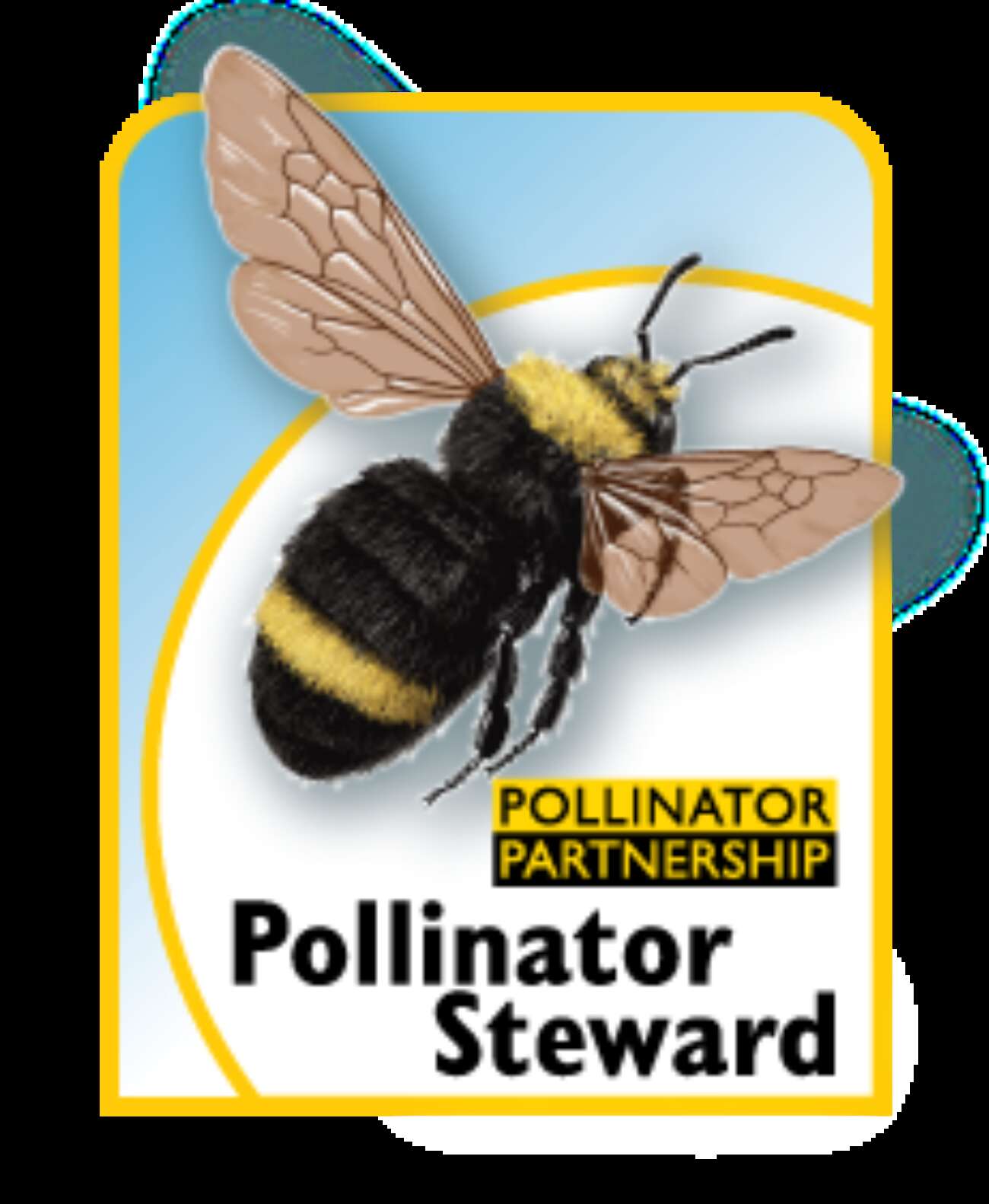 Using the Pollinator Steward Certification Stamp
Once participants have completed the workshop and P2C has confirmed the Habitat and Education criteria have been met, P2C will send a high-resolution Pollinator Steward stamp. This stamp can only be used by the individual that was certified. The certified individual can not transfer the stamp or certification to anyone else, nor are they able to certify other individuals. The Pollinator Steward Certification (and stamp) can be used by the certified individual to show others that they are a certified Pollinator Steward. For example, the certified individual can include the stamp on correspondence, email signatures, resumes, and on social media.
Consider hosting a Pollinator Steward Certification Workshop!
Demonstrate that you and your organization or community are Pollinator Stewards!
P2C staff can organize and conduct the workshop for your group. Cost is dependent on amount of logistics P2C is required to carry out (venue, local expert speakers, site visit etc). Costs of travel and accommodations for P2C staff for workshop days and staffing for the two-day workshop is paid for by the host. Some workshop material is location specific and needs to be developed for each new location where the workshop is conducted. P2C will provide a detailed budget upon consultation for a workshop.
Please contact Anthony from Pollinator Partnership Canada, ac@pollinator.org, to discuss hosting a workshop for your group.