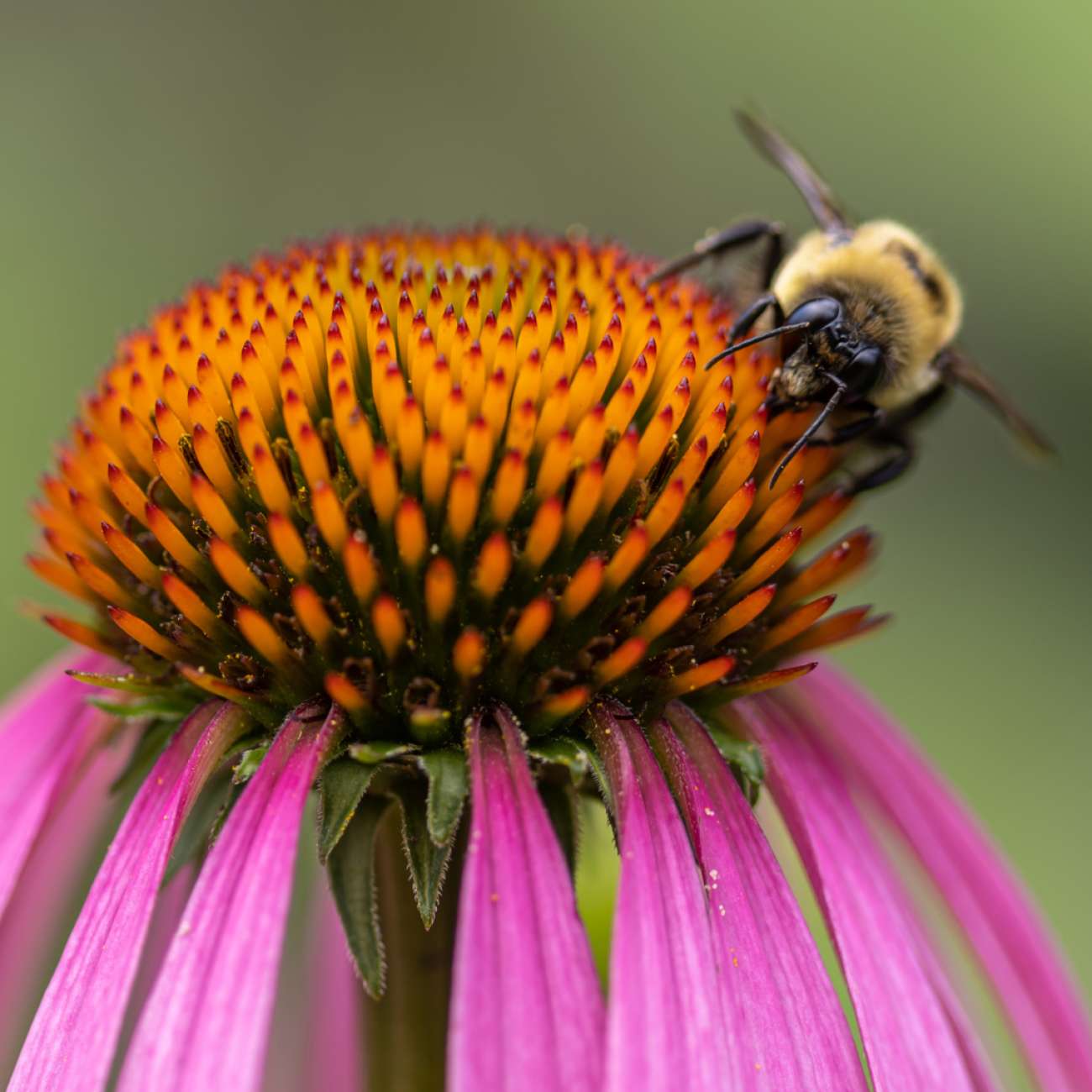 Pollinator Week is an annual celebration in support of pollinator health that was initiated and is managed by Pollinator Partnership. It is a time to raise awareness for pollinators and spread the word about what we can do to protect them. The great thing about Pollinator Week is that you can celebrate and get involved any way you like! Popular events include planting for pollinators, hosting garden tours, participating in online bee and butterfly ID workshops, and so much more. However you choose to celebrate this year, be sure to register your event on the map below, and share your story with us by tagging us on social media using the hashtag #PollinatorWeek.
This Pollinator Week we will be emphasizing the connections between climate and pollinators. Pollinators are dying because their food and homes are disappearing, diseases have increased, and rising temperatures and natural disasters are affecting their ability to survive - all of which are related to climate change. At the same time, the conservation of pollinators and their habitats can help combat climate change by supporting healthy ecosystems, air, soil, water, and plants. Combined, these results make planet earth a safer place for us to live. These are big problems and the efforts that are made around North America and globally during Pollinator Week can help provide real solutions for the pollinators we all love.
Download and Share the Logo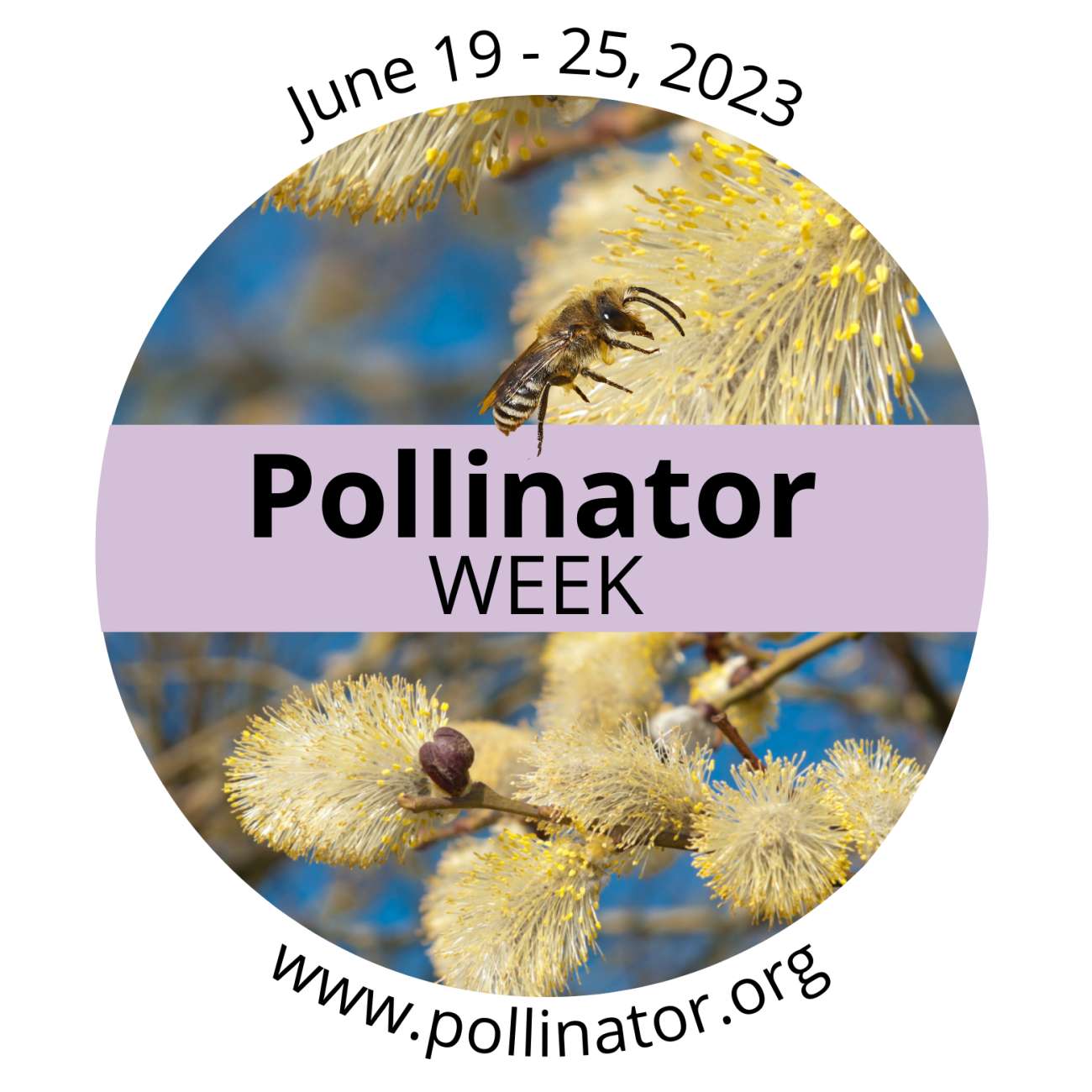 We need YOU to help us spread the word about Pollinator Week! Download the official Pollinator Week Logo and share it with your friends and colleagues on Facebook, Instagram, and Twitter. The official Pollinator Week logo images can be downloaded by clicking on the buttons below.
It's not too early to start thinking about your Pollinator Week activities. Pollinators positively affect all our lives, supporting wildlife, healthy watershed and more - let's SAVE and CELEBRATE them! Activities can be more traditional events open to the public (plantings, walks, webinars) or private events in your backyard*. Join the celebration and connect virtually by adding your pollinator activity to the map below!

*Private activities will not be made available for download in the events list.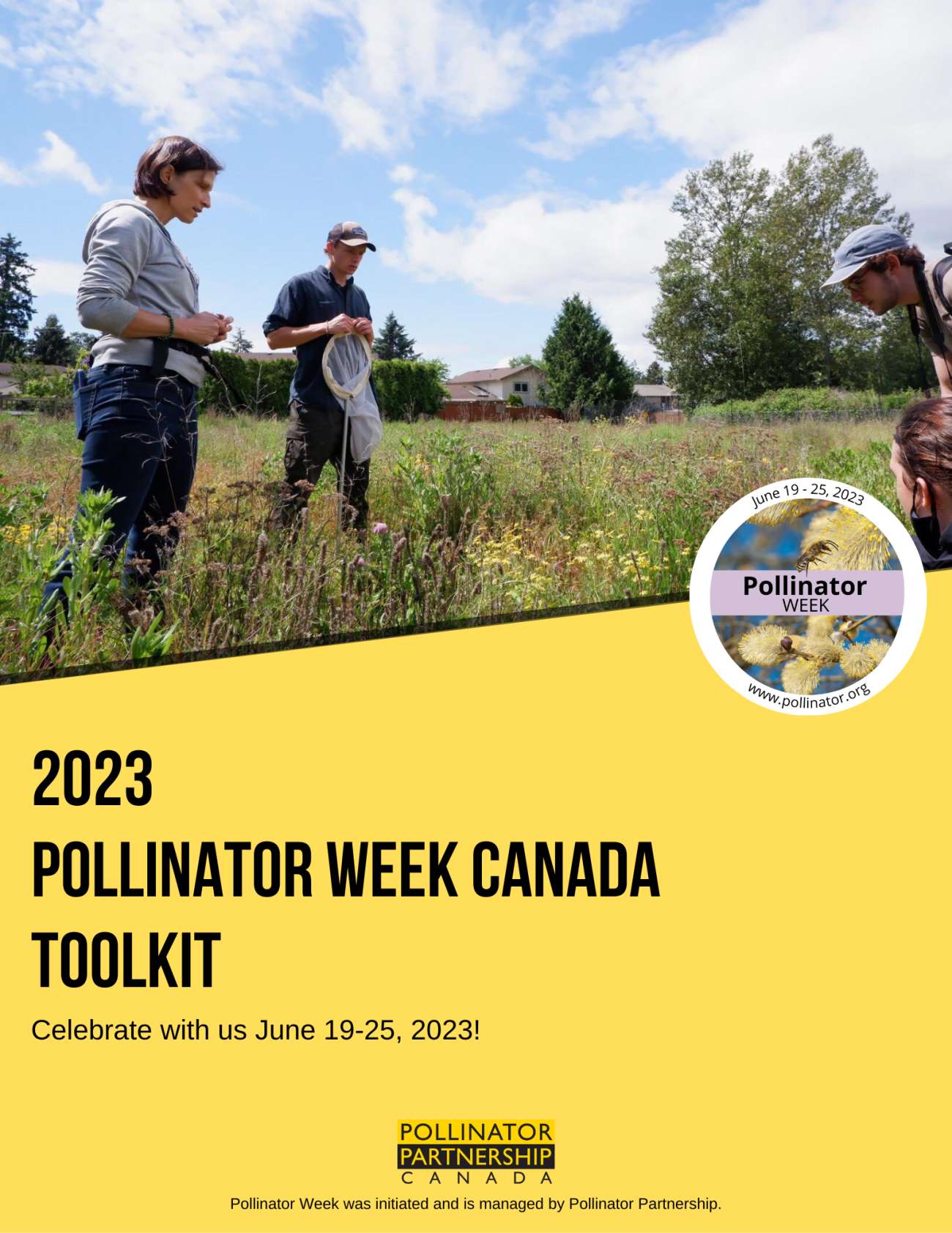 National Pollinator Week is an annual event celebrated internationally in support of pollinator health. It's a time to celebrate pollinators and spread the word about what we can do to protect them. Use the official Pollinator Week Toolkit to help you celebrate and promote your involvement in this year's #PollinatorWeek.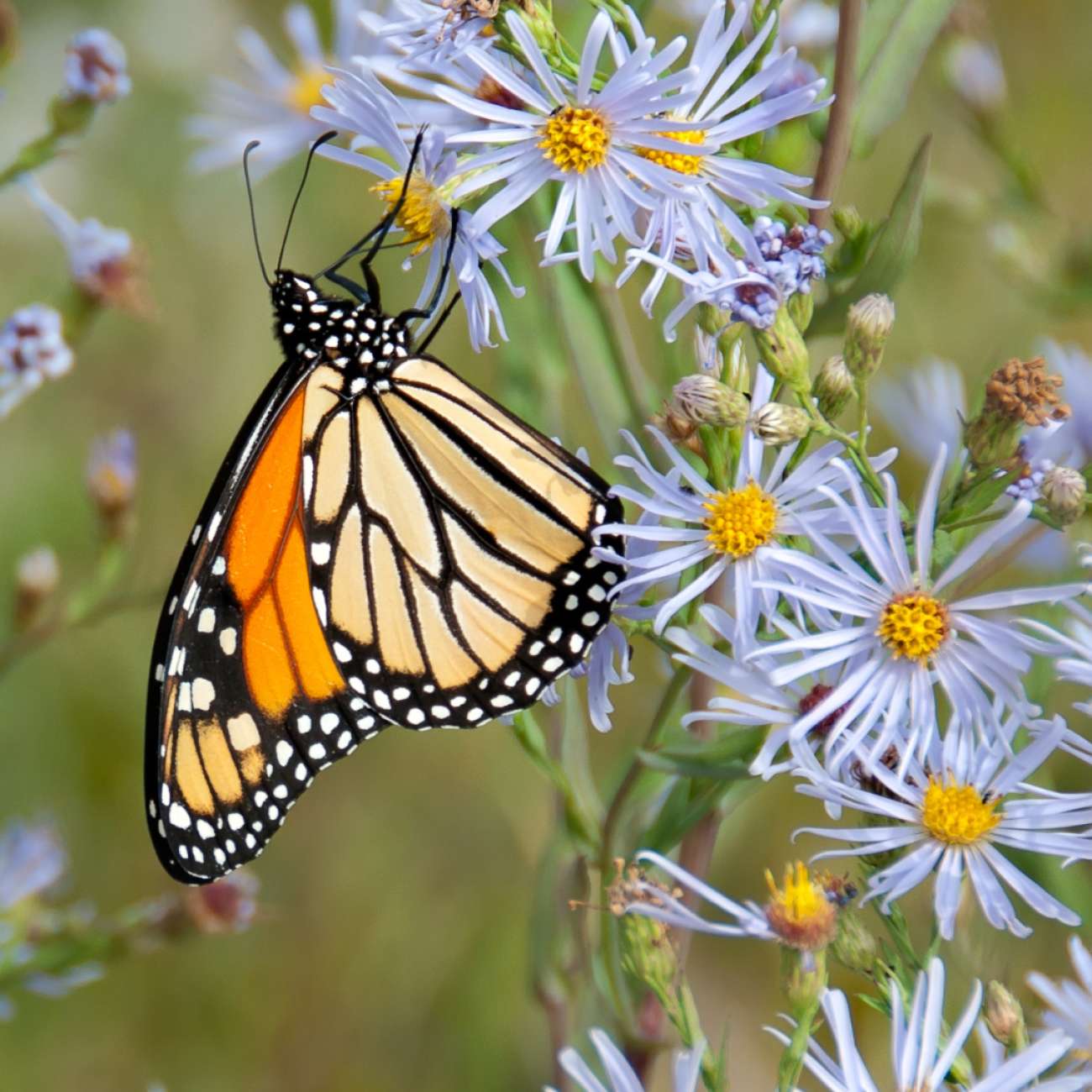 Pollinator Week was initiated and is managed by Pollinator Partnership, and fourteen years ago the U.S. Senate's unanimous approval and designation of a week in June as "National Pollinator Week" marked a necessary step toward addressing the urgent issue of declining pollinator populations. Pollinator Week has now grown into an international celebration, promoting the valuable ecosystem services provided by bees, birds, butterflies, bats, beetles, moths, wasps, and flies.

People across the planet have pledged to continue promoting pollinator health and well-being through their Pollinator Week events. Through the numerous virtual and in-person gatherings, webinars, planting sessions, garden and farm walks, and monument lightings, Pollinator Week 2023 is geared to be the best one yet!