Pollinator Partnership is proud to announce that June 17-23, 2019 has been designated National Pollinator Week!
National Pollinator Week is a time to celebrate pollinators and spread the word about what you can do to protect them.

Twelve years ago the U.S. Senate's unanimous approval and designation of a week in June as "National Pollinator Week" marked a necessary step toward addressing the urgent issue of declining pollinator populations. Pollinator Week has now grown into an international celebration that has extended into Canada, promoting the valuable ecosystem services provided by bees, birds, butterflies, bats and beetles.
POLLINATOR WEEK WAS INITIATED AND IS MANAGED BY THE POLLINATOR PARTNERSHIP.
Celebrate Pollinator Week 2019 with these commemorative tee shirts!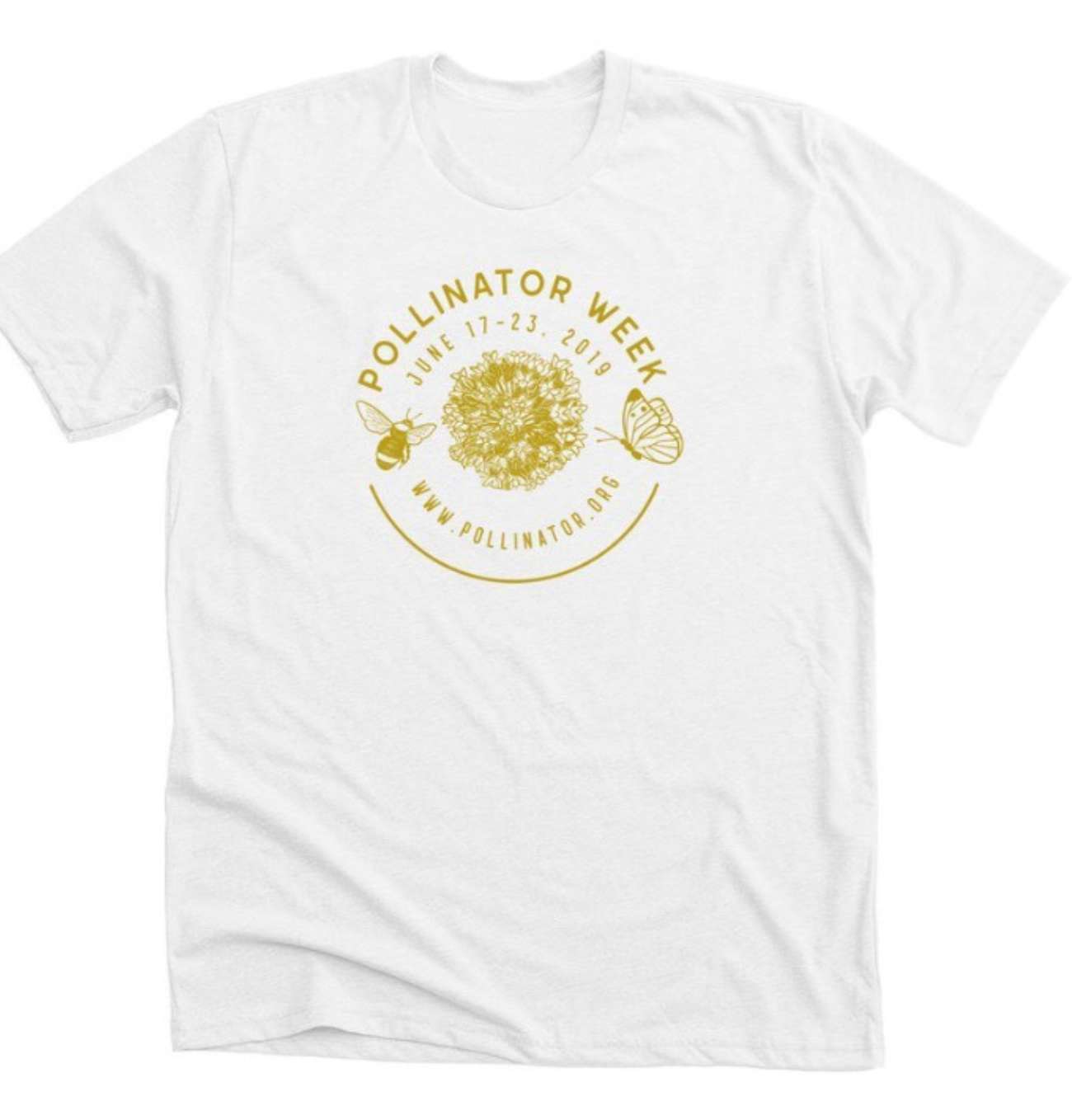 WHY SHOULD YOU CONTACT YOUR MAYOR?
HOW SHOULD YOU CONTACT YOUR CITY/MUNICIPALITY

Many cities and municipalities require formal requests for events such as Pollinator Week to be officially proclaimed.Please take a moment to send an email or letter using the official Pollinator Week proclamation text below. Your effort is making Pollinator Week 2019 a great success!


TOOLKIT
Download the Toolkit for a comprehensive guide to participating in National Pollinator Week. Get activity ideas, social media posts, swag and more!
GRAPHICS
Download and use any of the images below to spread the word on social media, event flyers, or your website.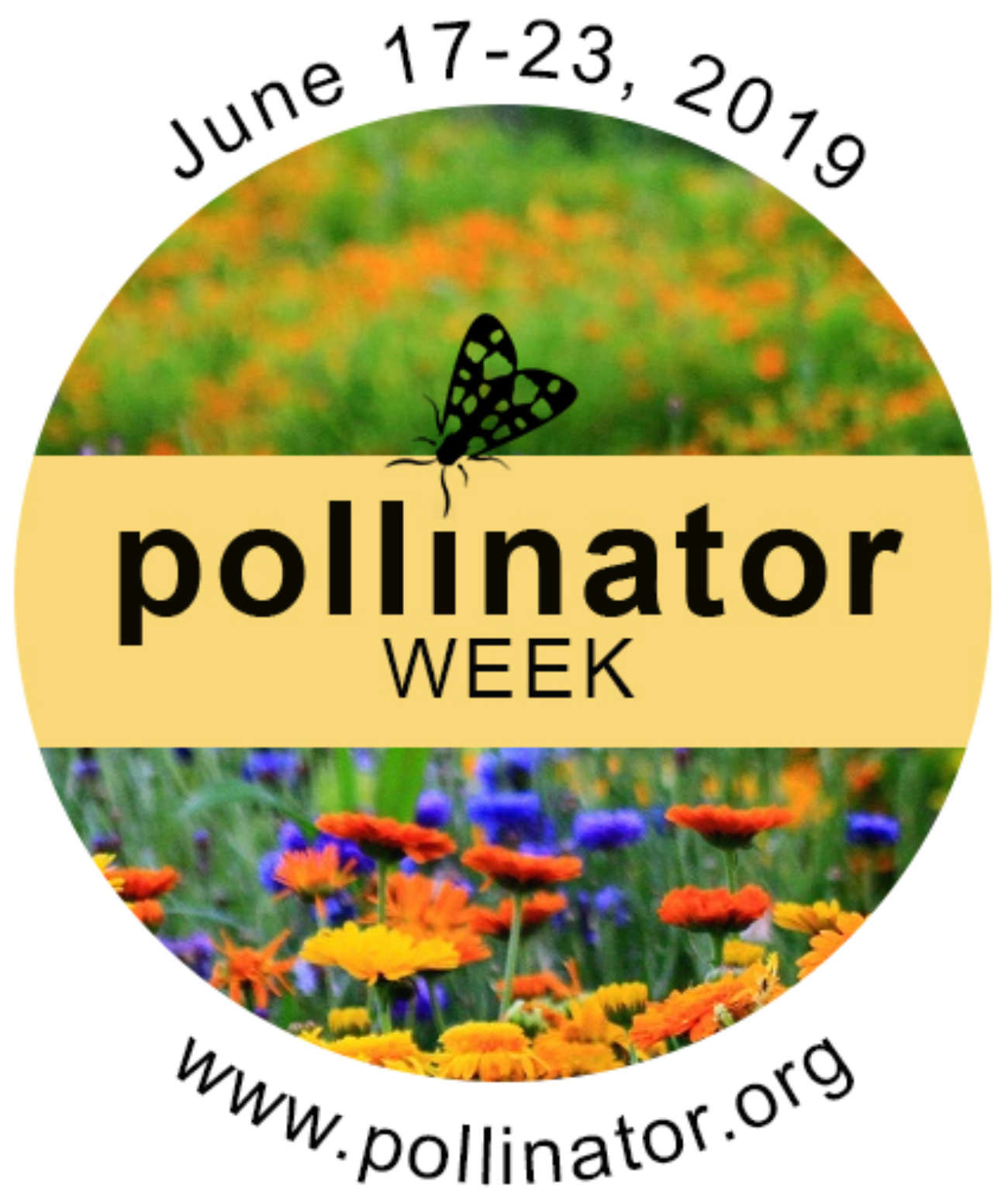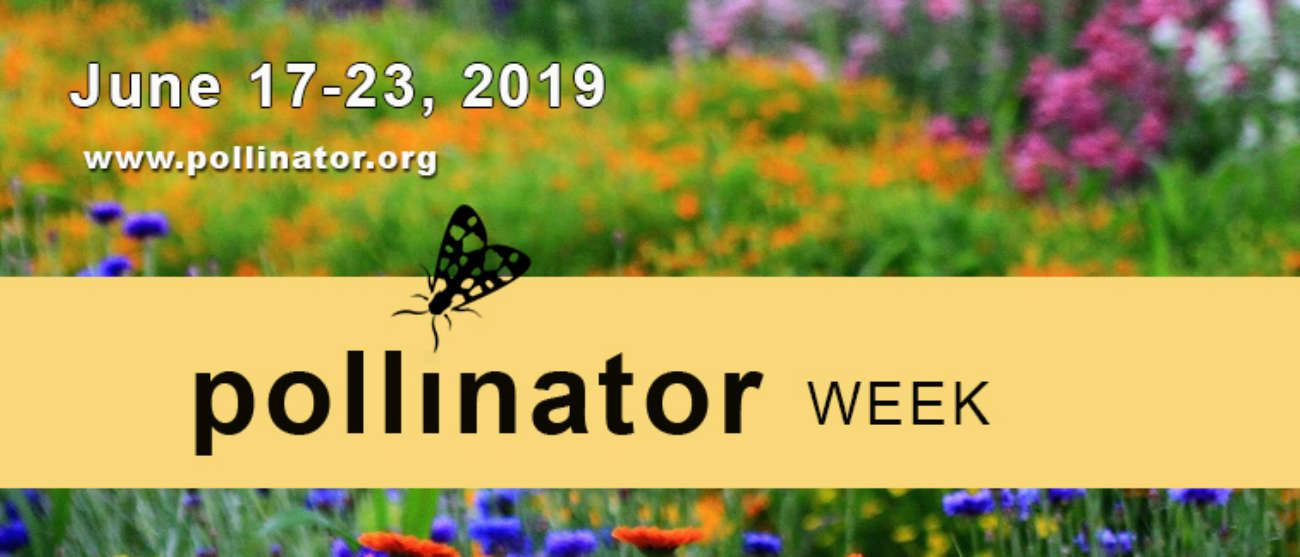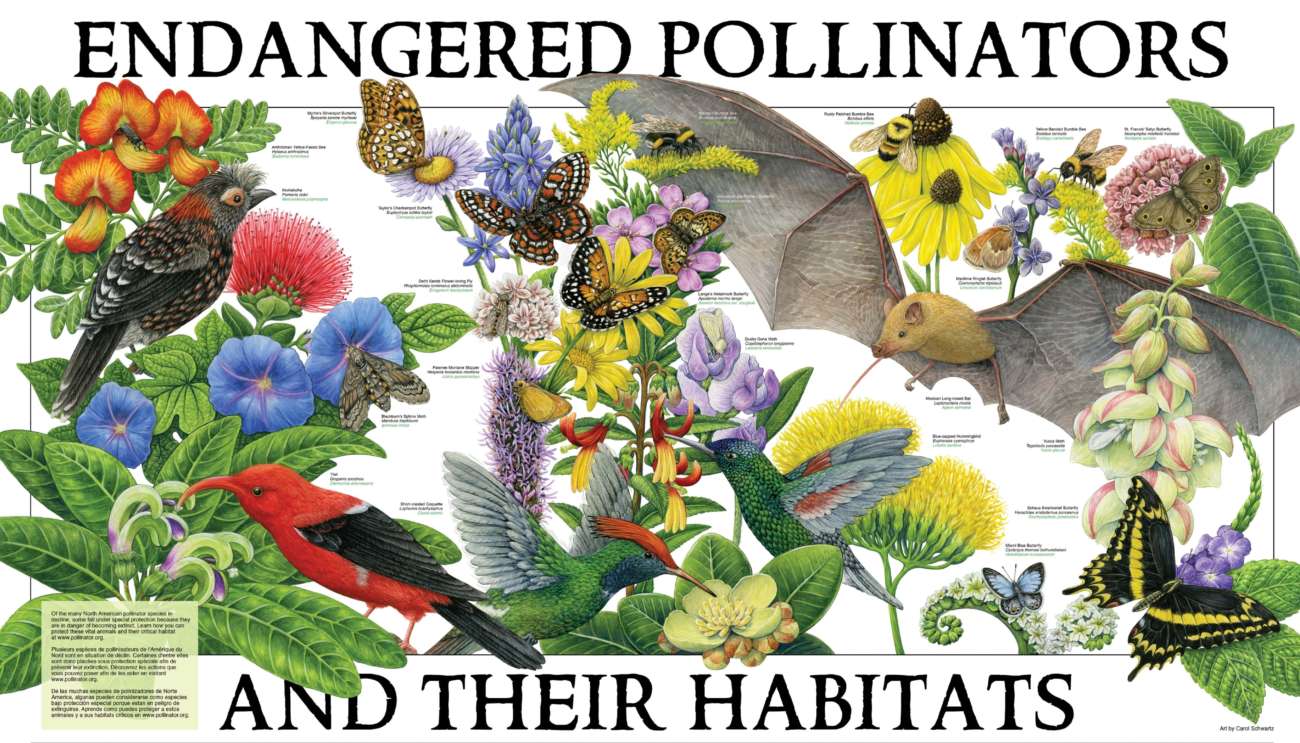 The 2019 poster, Endangered Pollinators and their Habitats, features beautiful artwork by Carol Schwartz. This poster displays the numerous pollinator species that are at risk and listed as federally endangered or threatened including: 1 fly, 3 bats, 5 birds, 8 bees, and 24 butterflies and moths. Disturbances such as habitat loss, climate change, and application of agricultural pesticides contribute greatly to diminishing populations and disrupting ecological interactions. Extinction can lead to a crippling disaster for ecological resilience and economic interests.