Our goal is to support teachers, administrators, guardians, youth groups, after school programs, amongst others, in guiding students through a discovery process that will increase students' understanding in science, math, and language arts by connecting them to plants, pollinators, food, and gardens by (potentially) creating habitat for pollinators. We say "potentially" because building a school habitat garden requires a real commitment. Planting the garden habitat is relatively easy, but making it grow, thrive, and survive several seasons is a commitment and a challenge.
We believe that getting children outside and into the garden is the most valuable part of this experience. But we are also realistic and we urge you to be, too.
More than anything, we want you to use the Bee Smart® School Garden and Curriculum Kit to help expose your students to new ideas about food, wildlife, and plants. It should also help students choose behaviors that support their own health, the health of the planet, and all its plants and animals. And we want the experience to be one that gives you fun, easy, and effective tools to teach and support your curriculum objectives.
We look forward to a bee-utiful learning experience together!
What Does the School Garden and Curriculum Kit Include?
The Bee SmartSchool Garden and Curriculum Kit Includes:
Pre- and post-tests
10 lesson plans with accompanying reproducible worksheets
Materials for lesson plan activities
Reproducible handouts
New bee test tube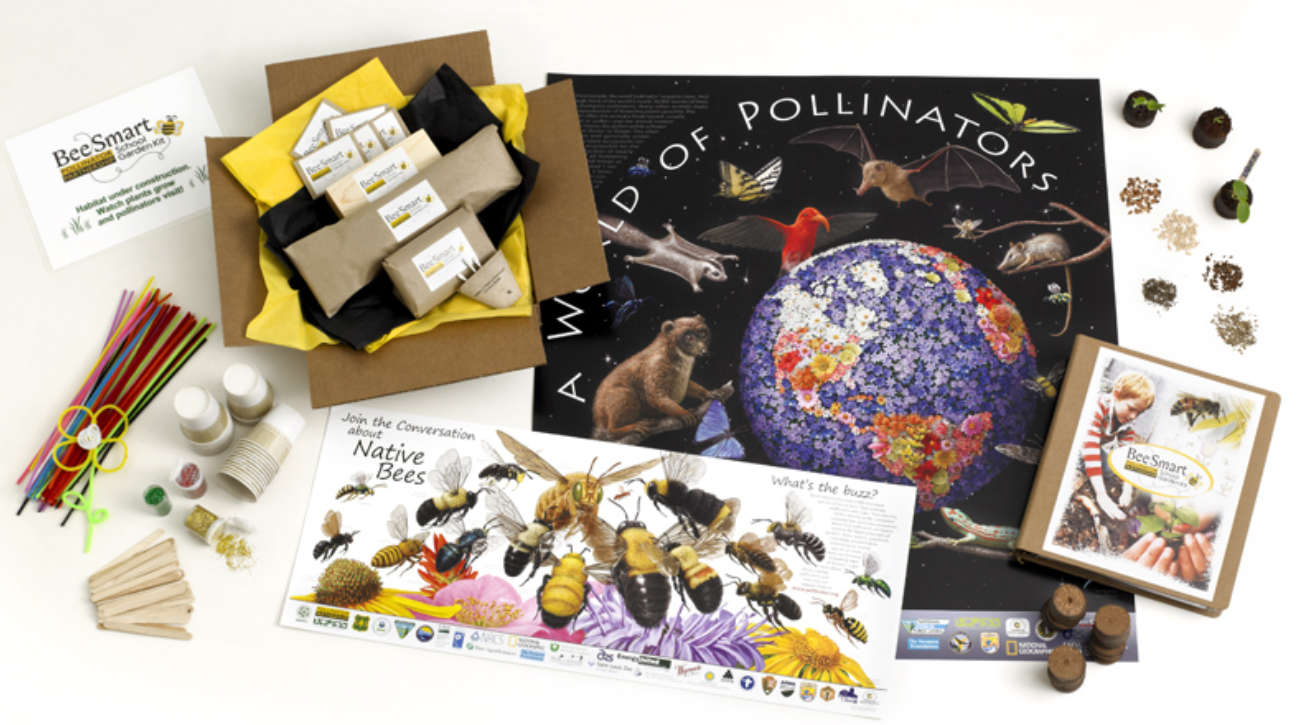 How to Use the School Garden and Curriculum Kit
You can use the School Garden and Curriculum Kits to:
create a garden habitat on the land around your school
create or visit garden habitat in areas surrounding your school
plan in-classroom lessons and on-line experiences without a garden
Each Kit has components that can be used at school, at home, and online to maximize the learning experience. There will also be recommendations that will help connect community resources to the outdoor classroom. Each Kit will include teacher incentives from our partner, Burt's Bees, to reward teachers for helping students become more bee-conscious.
Order a BeeSmart School Garden and Curriculum Kit!
NOTE: The BeeSmart School Garden Kit is currently being revised and is temporarily unavailable .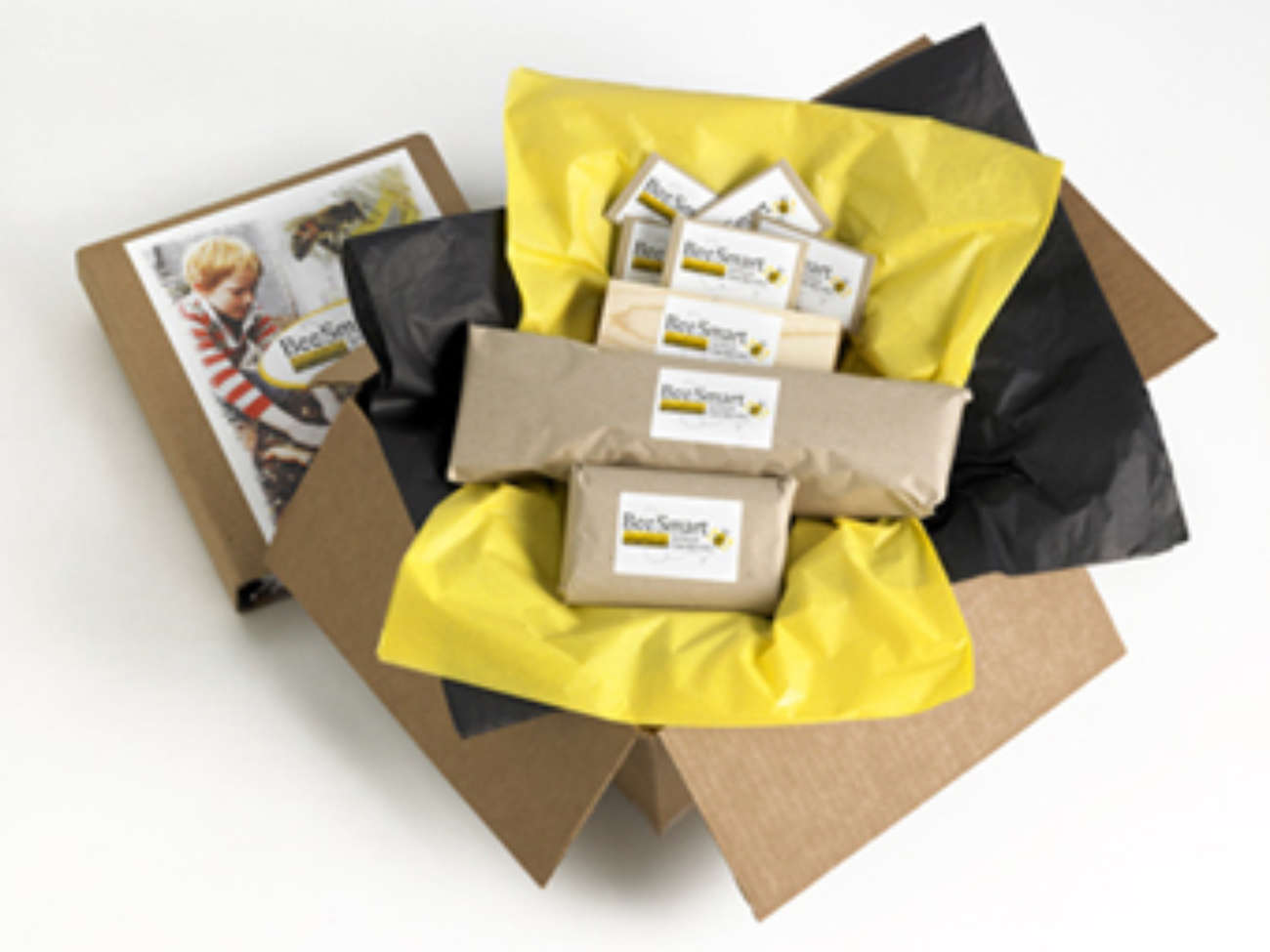 Binder Curriculum: By donating $225 CAD to Pollinator Partnership Canada you, or a designated school, will receive 1 school garden kit with color printed curriculum.

Digital Curriculum: By donating $110 CAD to the Pollinator Partnership you, or a designated school, will receive 1 school garden kit with digital curriculum. The digital curriculum includes everything except for the printed curriculum. Instead you will receive the lesson plans on a USB drive.