Pollinators Need Us, and We Need Pollinators! Bee Friendly Gardening Canada Members are Making a Difference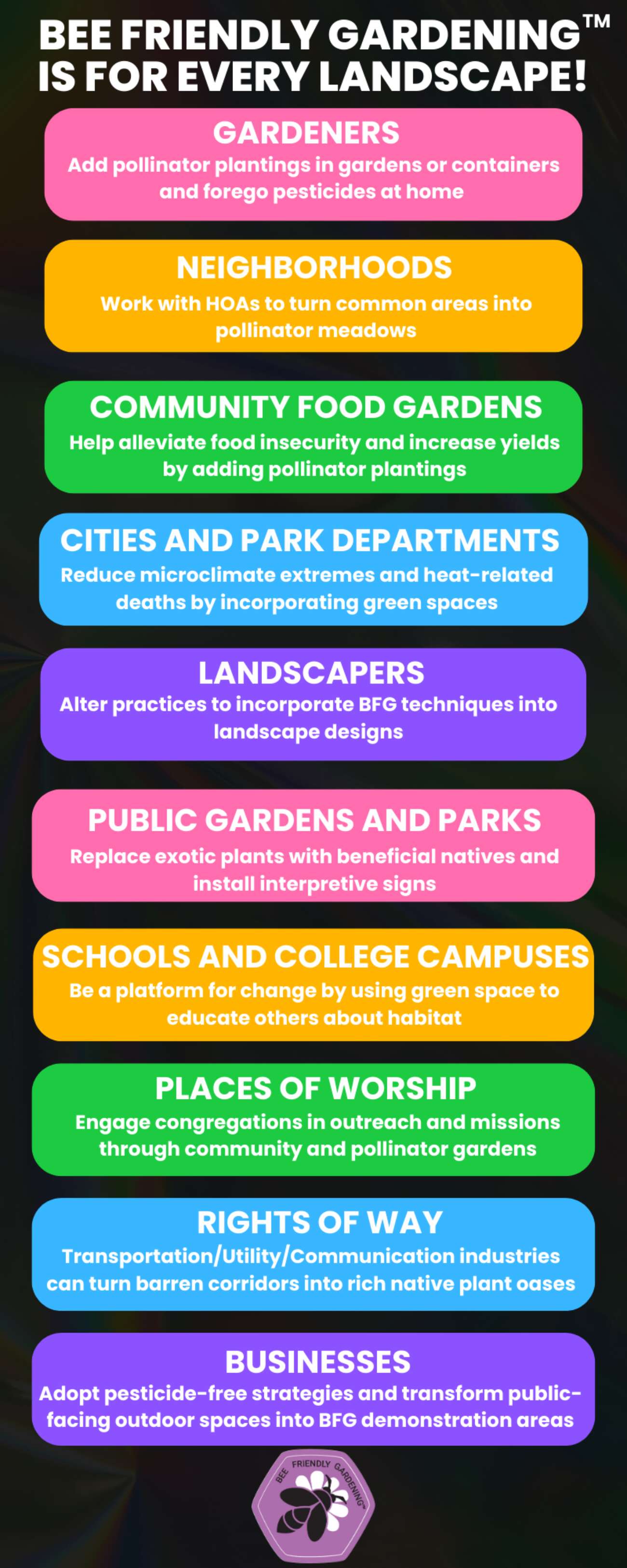 Birds, bats, bees, butterflies, beetles, and other small animals that pollinate plants are responsible for bringing us one out of every three bites of food. They also sustain our ecosystems and produce our natural resources by helping plants reproduce. But many pollinators are showing disturbing signs of decline. They need your help NOW.
Here at Pollinator Partnership Canada we promote the health of pollinators, critical to food and ecosystems, through conservation, education, and research. The mission of Bee Friendly Gardening Canada is to help people play a bigger role in the health of pollinators and the planet. Many Canadian households have an outdoor living space. If every one of those households created much needed habitat in their yard or garden, together we could have a big impact. Your space can provide ecosystem services to pollinators and other wildlife - no lawn, garden, balcony or window box is too small!
Criteria for BFG Canada Membership
Plant nectar and pollen-providing plants throughout the bloom season, especially in early spring and late autumn. We provide resources to help you with this! These can be native plants supporting your ecosystem as well as non-invasive introduced species.
Provide nesting sites via permanent plantings and by leaving dead stems, bare ground, and tree stumps/snags, or by offering bee boxes.
Consider offering a water source.
Reduce or eliminate the use of pesticides. Use Integrated Pest Management (IPM). Apply no chemicals to blooming plants or when pollinators are foraging.
Pay the annual $25 CAD membership fee.
Anyone with influence over a patch of land can make a difference! By becoming a Bee Friendly Gardening (BFG) Canada Member, you will preserve and protect pollinator populations by implementing simple, positive, and incremental changes on your property.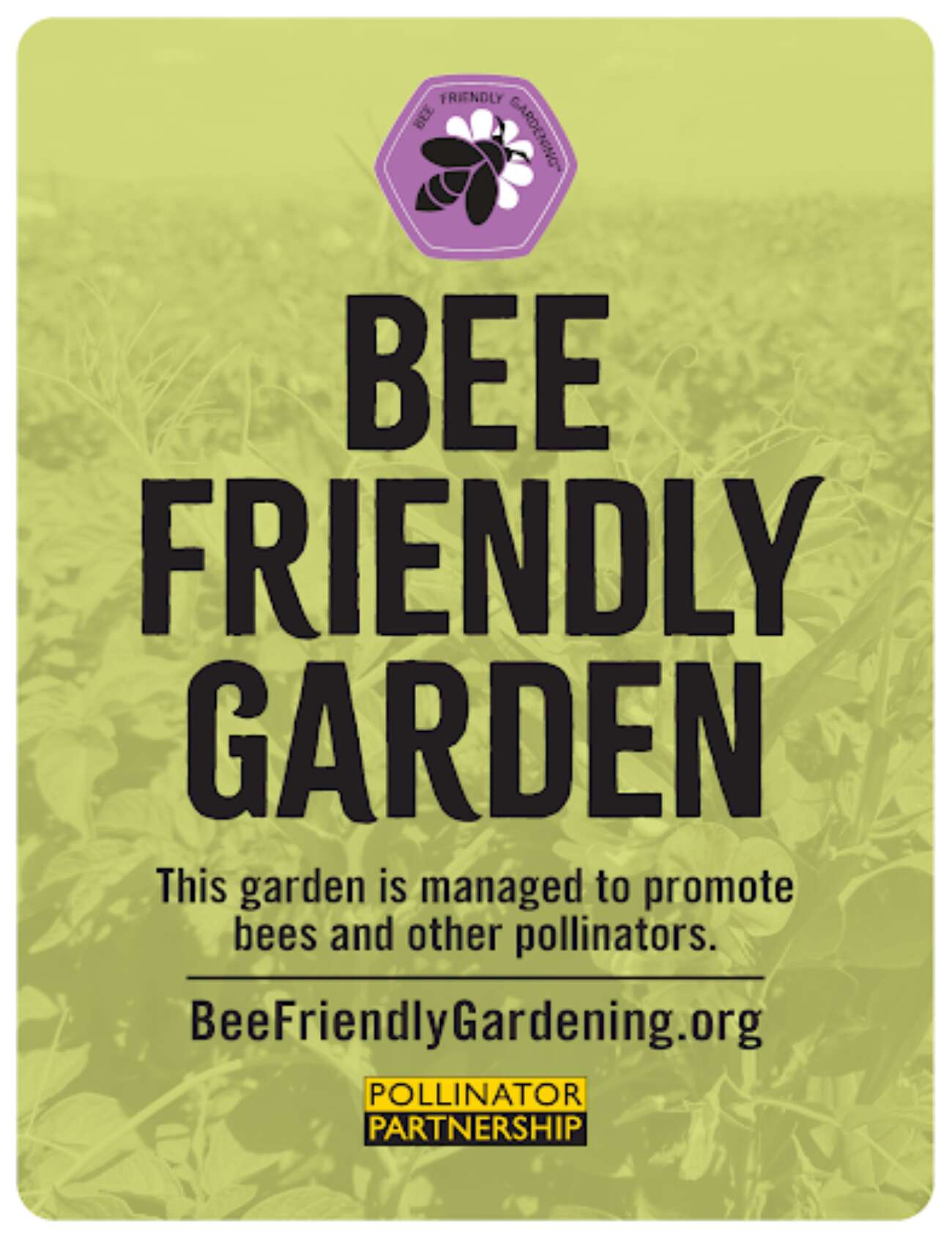 BFG Canada Exclusive Resources
When you join Bee Friendly Gardening, you can add your pollinator-friendly habitat to the BFG map to show our collective impact - BFG Members are making a difference! Here's what you get upon enrollment:
Digital welcome packet with members-only resources
Buy a members-only sign designating your landscape a Bee Friendly Garden registered with Pollinator Partnership
Personalized Certificate of Membership
Subscription to Bee Friendly Gardening monthly e-newsletter
Access to exclusive BFG Member webpage, which includes priority/exclusive opportunities to free seeds, resources, campaigns, webinars and videos
Invitation to the BFG Facebook Member Community
Invitation to the BFG iNaturalist Project to monitor pollinator visits
Exclusive access to the BFG store to buy a garden sign, BFG cap, and more
Access to our online resource library to assist you with your pollinator-related garden projects
Personalized planting guide and garden recipe card for your location
Chances to enter into drawings for pollinator/garden-related giveaways
Opportunities to share your garden/story with other BFG members
Help direct BFG programs via your input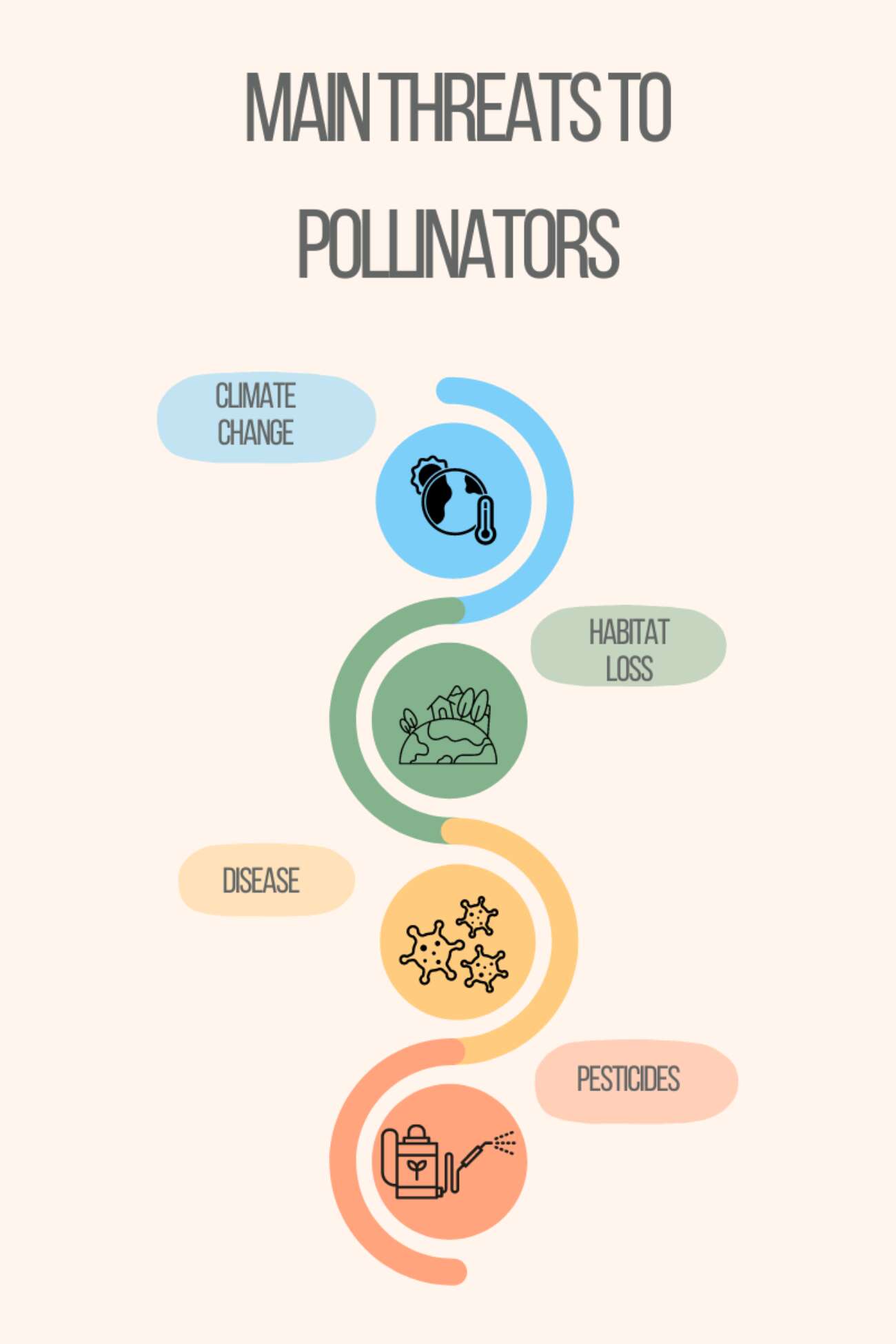 By joining the Bee Friendly Gardening Canada Member community, you are connecting to a larger network of Bee Friendly Farming Certified producers, supporting farmers, and building recognition for the good work they are doing for our pollinators. The Bee Friendly programs help farmers and gardeners incorporate affordable, simple, science-based guidelines, like offering nutrition and habitat for bees and implementing integrated pest management strategies. Bee Friendly Gardening Canada Members are an essential part of keeping our pollinators healthy and food supply abundant. Ready to make a difference? Join BFG Canada today, and support the pollinators and other wildlife with which we share this planet.