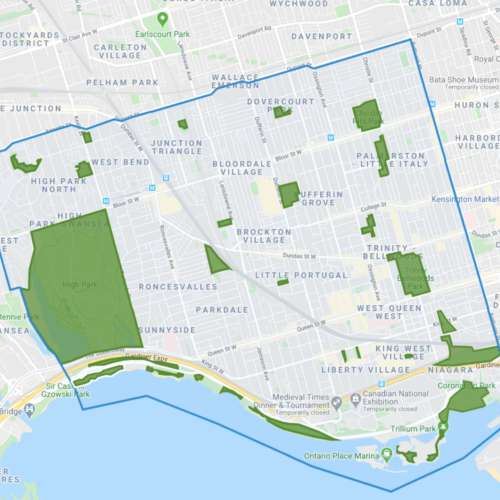 Project Area
Connecting existing urban habitat by helping gardeners plant native plants in private and community gardens, sidewalk medians and balconies.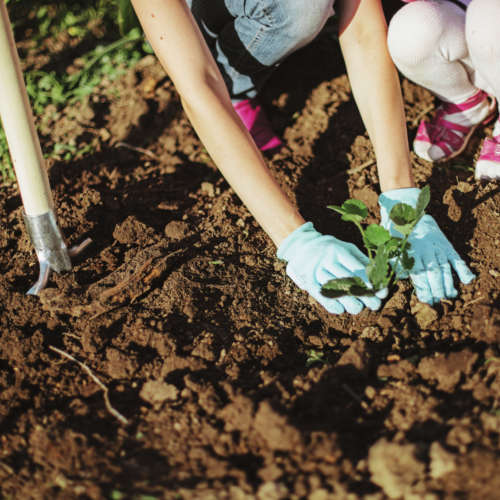 Subsidized Native Trees and Shrubs
Local Enhancement and Appreciation of Forests (LEAF) offers native, pollinator-friendly trees and shrubs at subsidized cost.
What is Project Swallowtail?
Project Swallowtail is an invitation to action and to connection: connection with nature and connection with each other. We are citizens, community groups, non-profits and government agencies working together to restore nature in the city, from private garden to community garden, from balcony to sidewalk median, and from street to street. We are showing how communities can fight the dual crises of biodiversity loss and climate change through collaboration.

Connecting habitat
West Toronto was chosen as the project area because ecological connectivity is at the core of our strategy: High Park, the Lakeshore trails, the West Toronto Railpath and the many city parks are already significant habitat. By planting native plants in our gardens, we are helping connect these important habitat hot spots to each other.
How does it work?
Within the project area, Block Ambassadors recruit their friends and neighbours to participate in the project. These 'super volunteers' are at the heart of the project. They offer their gardening tips and know-how, trade and give plants away, and share their passion for gardening for pollinators with other participants. Participants can also register using the button below, as an individual participant, a Block Ambassador or as a community group.

The participating organizations facilitate native plant orders and deliveries from specialized nurseries outside the city right into west Toronto, with a focus on native trees, shrubs and flowers that are host plants to the swallowtail butterflies.
Click on the button below to sign up, and make sure to watch the introductory webinar recording, too!
LEAF-Project Swallowtail Campaign
From August to November 2020, Local Enhancement and Appreciation of Forests (LEAF) is partnering with Project Swallowtail to provide project participants with native trees and shrubs at a subsidized rate. While some of the woody plants featured in this campaign are hosts to the caterpillars of swallowtail butterflies - like the tulip tree - all the featured species support pollinators and other wildlife by providing pollen, nectar and nesting habitat.
Visit the LEAF projects page to order your Project Swallowtail tree or shrub today!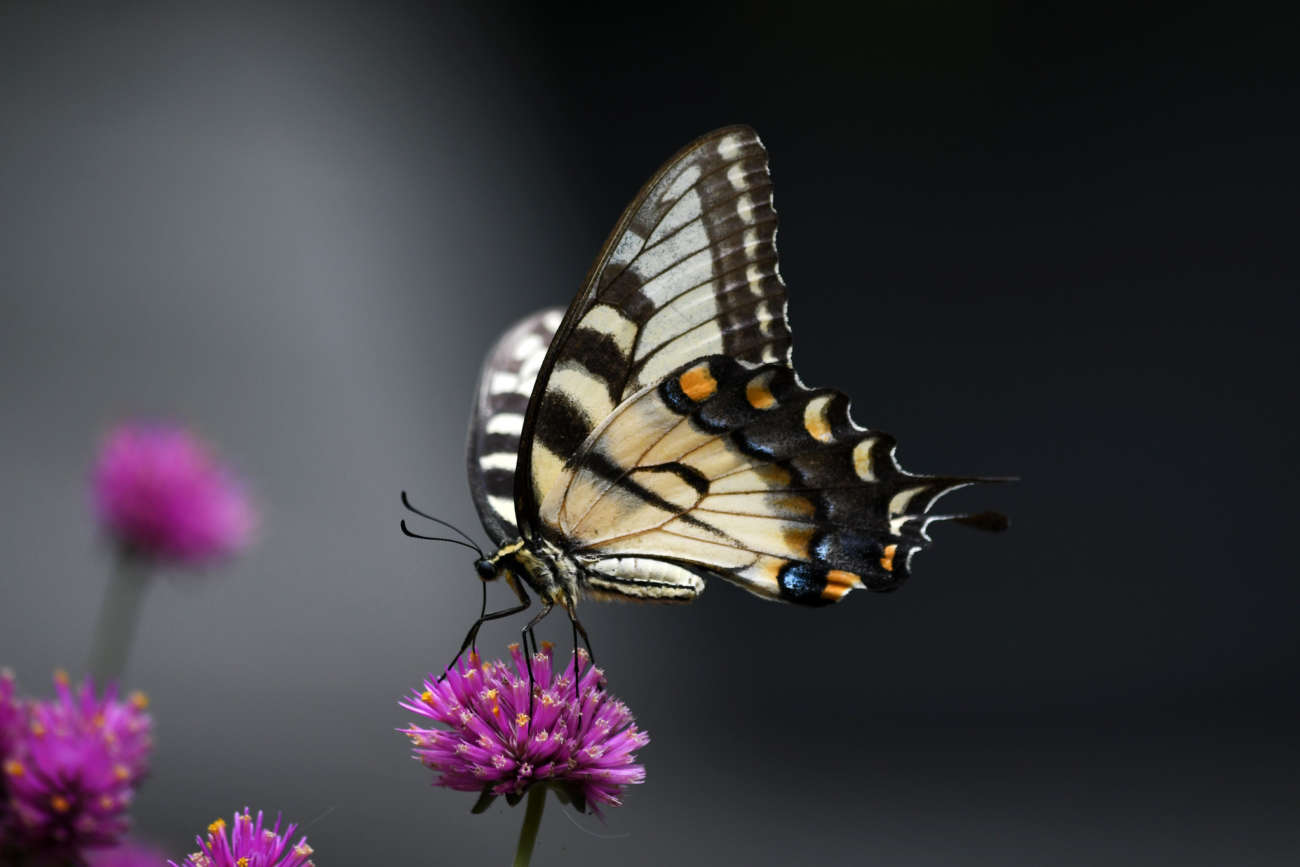 Why is this important?
In human-dominated landscapes across Canada and the world, many wildlife species are in decline or at risk of extinction because of habitat loss. The best way to reverse this is through ecological restoration — the process of re-introducing not only species to a landscape, but also, through their interactions, the ecological phenomena that sustain ecosystems: photosynthesis, plant and animal reproduction, water filtration, and soil creation, to list just a few. These processes are the building blocks of life.
By participating in Project Swallowtail, you are practicing a basic principle of ecological restoration: the re-introduction of native plant species. You are also doing so in a novel and innovative way: by restoring nature in the city (the urban ecosystem). Planting native plants is also a nature-based solution to mitigate climate change: it draws carbon out of the atmosphere (as all plants do) but also makes our landscape more resilient to extreme weather, drought, and flooding while simultaneously building habitat for wildlife, including pollinators.
Ecological restoration is usually applied to natural landscapes like tallgrass prairies, or to places that have been degraded because of resource development, like tar sands, mines and former agricultural lands. But the time is long past when we think of humans and nature as separate, or of national parks as the only reserves of biodiversity. The dual environmental crises of the 21st century – climate change and biodiversity loss – require re-imagining our place in nature, and nature's place in the city.
Who is involved?
Project Swallowtail is a collaborative effort that involves residents, neighbourhoods and community groups as well as a variety of individuals and organizations including Pollinator Partnership Canada, WWF-Canada, the Horticultural Societies of Parkdale and Toronto, Pollinator Partnership Canada, the David Suzuki Foundation, the High Park Stewards, the North American Native Plant Society and Ecoman. We have also received expert advice from Lorraine Johnson, Colleen Cirillo and Brian Millward.
Check out the wonderful "Garden for Wildlife" webinars by Project Swallowtail collaborator WWF-Canada