The journey starts in winter.

Native plant seeds can be quite easy to propagate, but they have some special needs to abide by. Over thousands of years, native plants have evolved to take a rest over the winter months, before sprouting in the spring. This means that for most native seeds, they REQUIRE winter conditions in order to propagate. During the winter, seeds undergo a process called cold-moist stratification, which helps prepare the seeds for spring germination.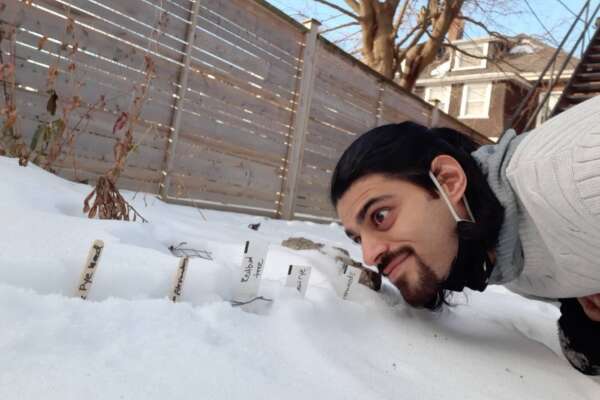 This is where you come in!
Here is a sample winter timeline:

January 2022: You pick up your pre-seeded or learn-it-yourself seed kits from a Project Swallowtail pick-up spot (keep an eye on your emails for details!).
February and March:


Ensure the trays have some form of breathable protection on them to keep curious diggers out (i.e., chicken wire, plastic mesh, etc.)
Cover seed trays with natural materials to keep seeds insulated (i.e., leaves, snow, brush, etc.)

March will give all Seed Sitters an opportunity to check in with each other and native plant experts on the progress of your seeds, and what steps are to come.
Visit
this resource
by Project Swallowtail member Sayeh Beheshti to learn more about cold-moist stratification and the needs of native plant seeds.