This is it, it's time to bring out the pollinators!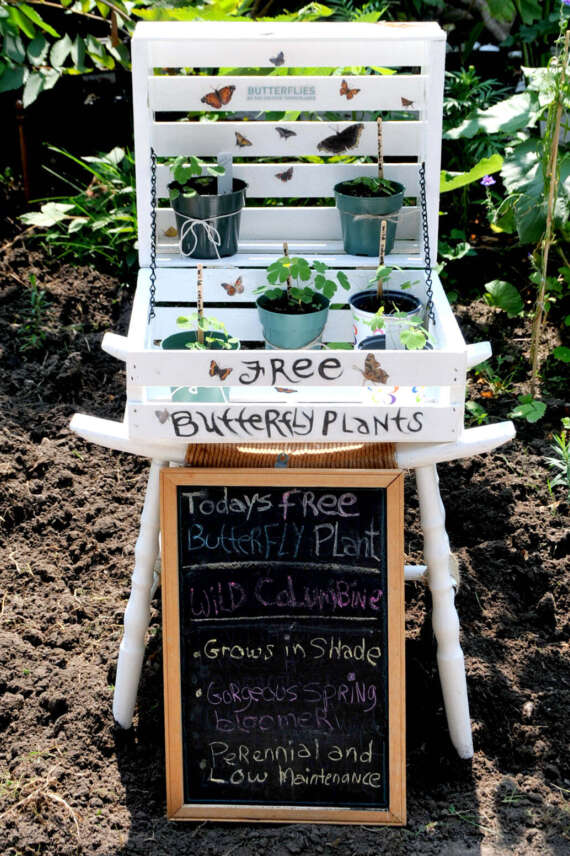 Perhaps the most infectious part of the Seed Sitters Club is giving away plants you have grown to neighbours and community members. You can do this in whatever way you wish! Block Ambassadors in past years have given plants away at farmer's markets to engage people in person. Others have simply placed plants on their front curb or deck, for passers-by to take as they wish.
Here is a sample timeline of activities between July and October:
July and August: The two best times to plant native plants into the ground are spring and fall. If you find that your plants have been slow to grow, and couldn't be planted in the spring, don't worry, you've got another planting season coming up!



While you wait for good planting conditions, you will need to keep your seedlings watered depending on precipitation levels.

There is nothing to say you CAN'T plant in July and August, but a consistent watering regime, especially in dryer summers becomes crucial. A thorough soak twice a week for the first 4 weeks after planting is highly recommended if planting in summer.

September and October: Seasonal fluctuations considered, this is your second opportunity to create habitat for pollinators. Depending on the plant species, you may not see them flower or produce seeds, as they may already be past their natural blooming period. However, if you have seedling species that flower in the fall, they can still produce beautiful floral resources for late-season pollinators like bumblebees.



This is also the time of year to start collecting seeds of your own from plants in your backyard, frontyard, friend's yard (with permission), or community garden project.

Be sure to save all your pots, trays, labels and containers. Black plastic is not recyclable in Toronto, and if you aren't sure you can use your containers in the following year, we will find folks who can!

For more information on how to collect seeds from native plants, visit this resource from Peter Ewins of Project Swallowtail.